FUL Moisture Mask: Why We Love It
Ready for extreme hydration? The FUL Intense Moisture Hair Mask is one of our favourite hair masks for all hair types, especially dry and damaged hair.
If your locks are feeling parched, try out this nourishing, pH balanced hair mask for visibly softer and shinier hair.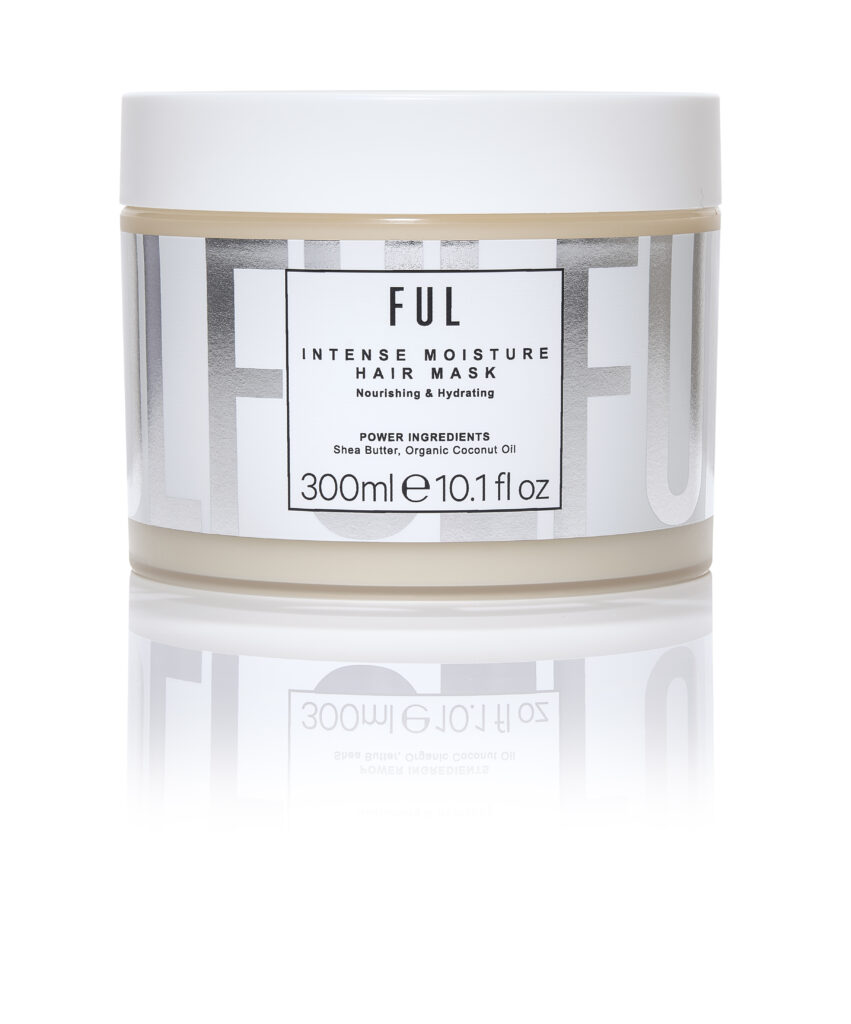 What is a hair mask
A hair mask is a conditioning treatment that moisturises and nourishes the hair. Like a face mask, it's applied and left on for a period of time before washing out – usually anywhere from 10 minutes to overnight. You can use hair masks to target specific hair concerns, such as frizz, damage or dryness with products that are specifically formulated to address these issues.
Any type of hair can use a hair mask, but they are especially beneficial for dry hair, coloured hair or damaged hair as they are especially good at restoring moisture. Hair masks are typically used once or twice a week. Find out all about the benefits of hair masks here.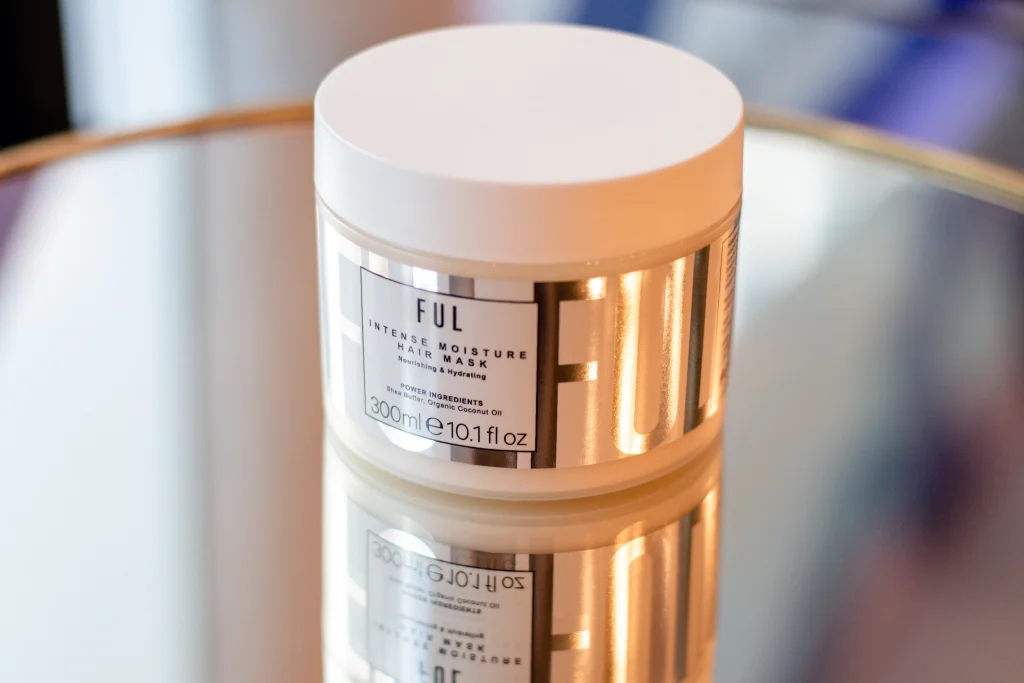 Why you should use a hair mask
If you have dry, damaged or colour treated hair or you just want to add shine and softness to your locks, hair masks are the ideal way to do this. Indulge in a little self care once a week and treat your hair to some extra moisture!
Why we love the FUL Intense Moisture Mask
It's intensely moisturising
The FUL Moisture Mask is packed with hydrating ingredients such as shea butter and coconut oil to leave your hair looking silky smooth and shiny. This means less frizz and softer hair.
If your hair is damaged, look no further! This treatment will nourish and moisturise dry and damaged tresses, leaving it looking healthier.
It's safe for coloured hair
FUL London's pH balanced formula is safe and effective for coloured hair. If your coloured hair is looking lacklustre from damage, leave this mask on for 10-15 minutes and let it work its magic. Rinse out for replenished locks that look shinier and more vibrant.
It's lightweight
Fine hair or prone to an oily scalp? The FUL Moisture Mask is a lightweight, creamy consistency that is slightly gel-like. Give your hair a boost by applying it to the midlengths and ends for smooth and soft hair without the added oil.
It's 100% vegan
The FUL Intense Moisture Hair Mask is 100% vegan and also made from 94% naturally derived ingredients.
It smells amazing
It really does! This mask is a blend of rich plum top notes, soft jasmine middle notes and comforting musk base notes, meaning it's a treat for your senses as well as your hair!
Fancy giving this treatment a try? Book the FUL Intense Moisture and High Shine Treatment at your nearest salon. If you want to make sure you're maximising the benefits of your hair mask, click here and find out how to use it for the best results.
Book your next hair appointment now, and don't forget to add Olaplex for gorgeous healthy hair.
Live True London are an independent, award winning salon with four salons throughout London.
Live True London Soho Salon | 020 4531 4743
Live True London Clapham Salon | 020 7627 0169
Live True London Vauxhall and Nine Elms Salon | 020 7582 6312
Live True London Brixton Salon | 020 7924 9506