Low Maintenance Hair Trends
The busy holiday period is approaching, and we're all about saving you precious styling minutes with these low maintenance hair styles. These easy trends will do the hard work for you, with minimal effort but maximum pay off.
1. Collarbone Cut or Lob (Long bob)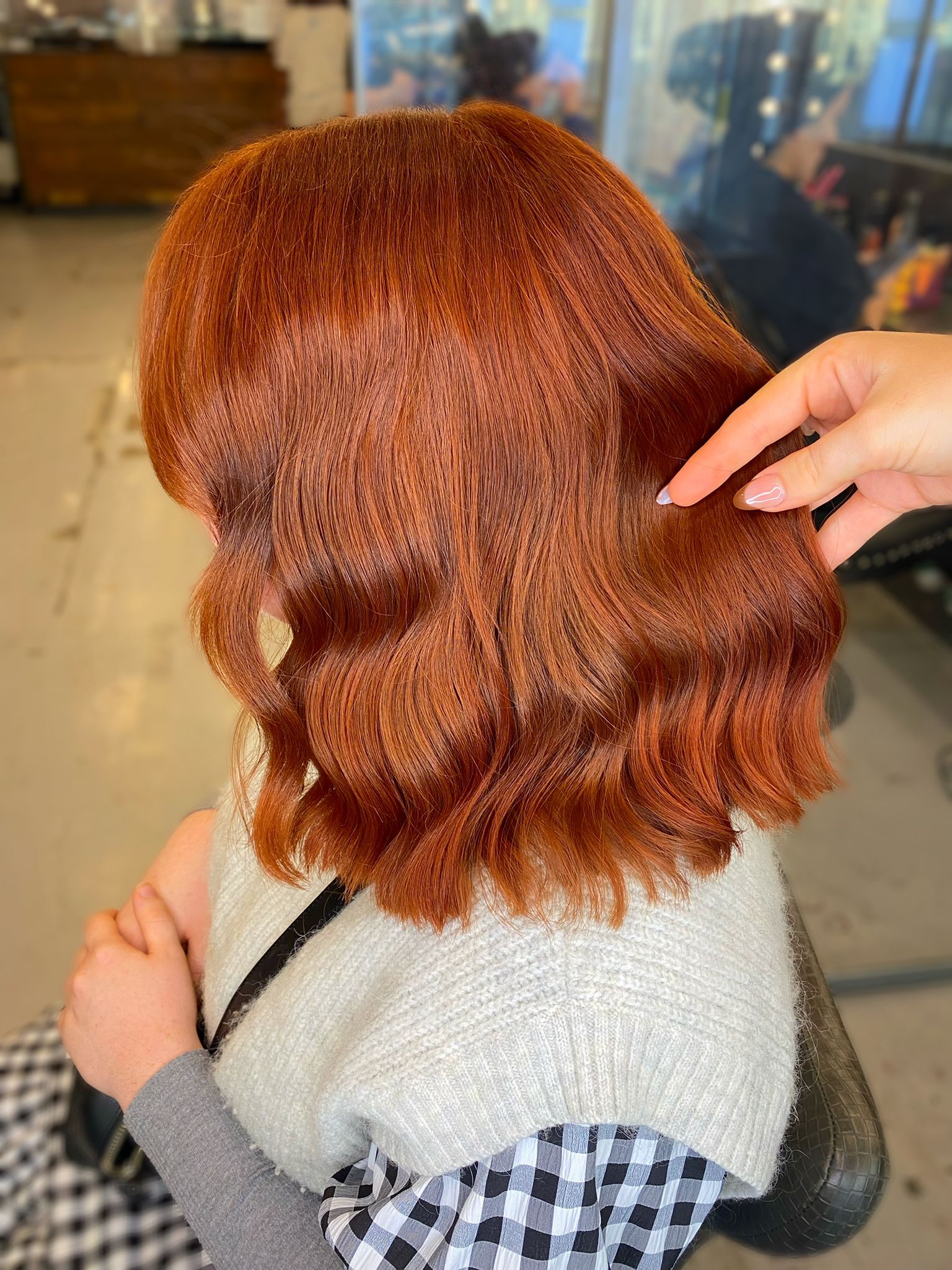 Red lob at the Live True London Clapham North Salon
Blunt collarbone cuts or lobs are on trend for Autumn 2021 and are the perfect effortless style. Add some choppier ends in if you prefer it less polished.
2. Balayage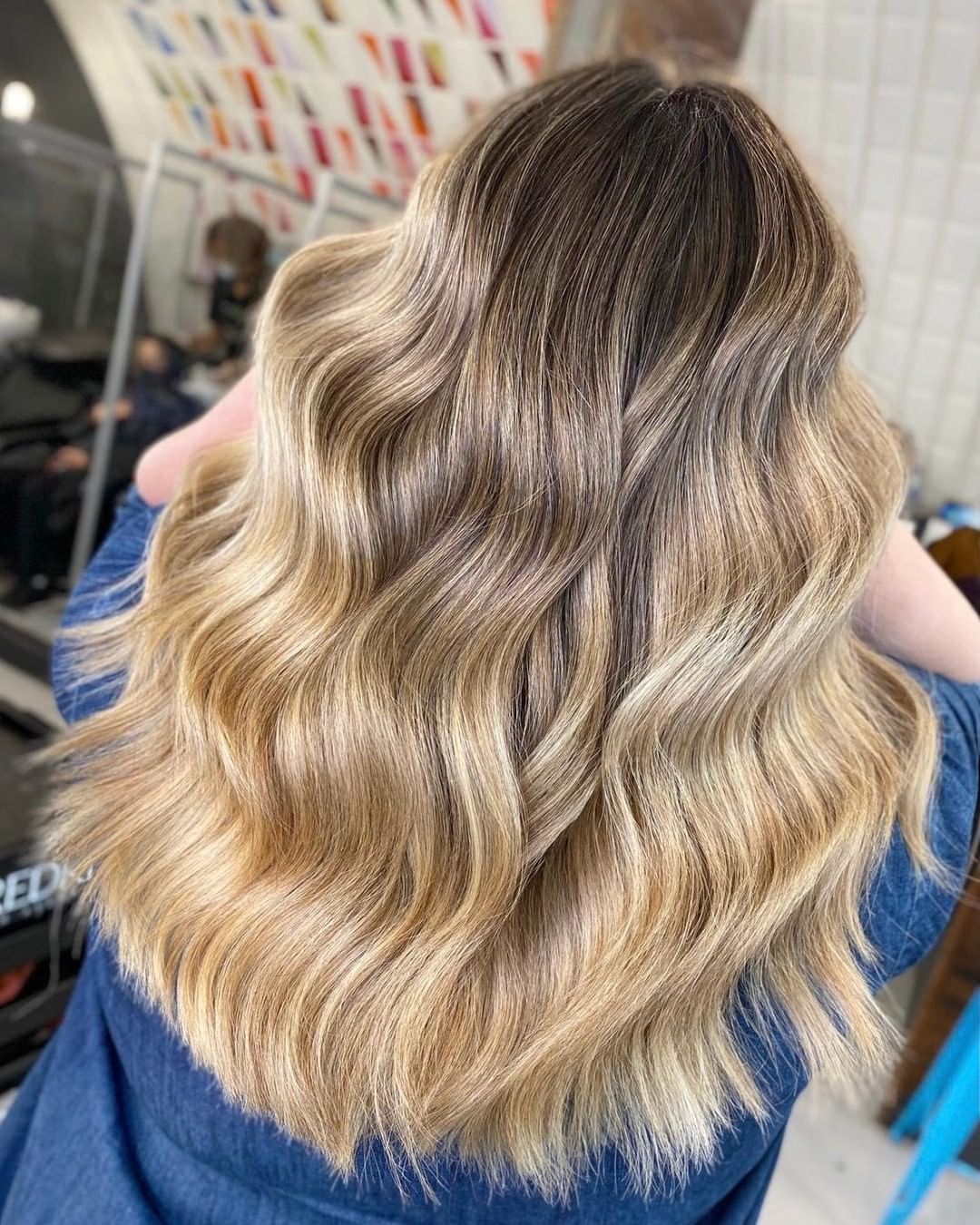 Blonde balayage by Ludo at the Live True London Clapham North Salon
Our classic Live True Balayage is an ideal way to freshen up your colour while keeping it low maintenance. Keep your hair natural at the roots to keep your regrowth looking intentional and get the most out of your colour.
3. Shadow Roots
Shadow roots are created by lightening the roots a shade lighter to create a seamless regrowth. It's a great way to extend time in between appointments and avoid a harsh root line, as well as add some contouring to help define your features and make your hair colour look lived in.
4. Long Layers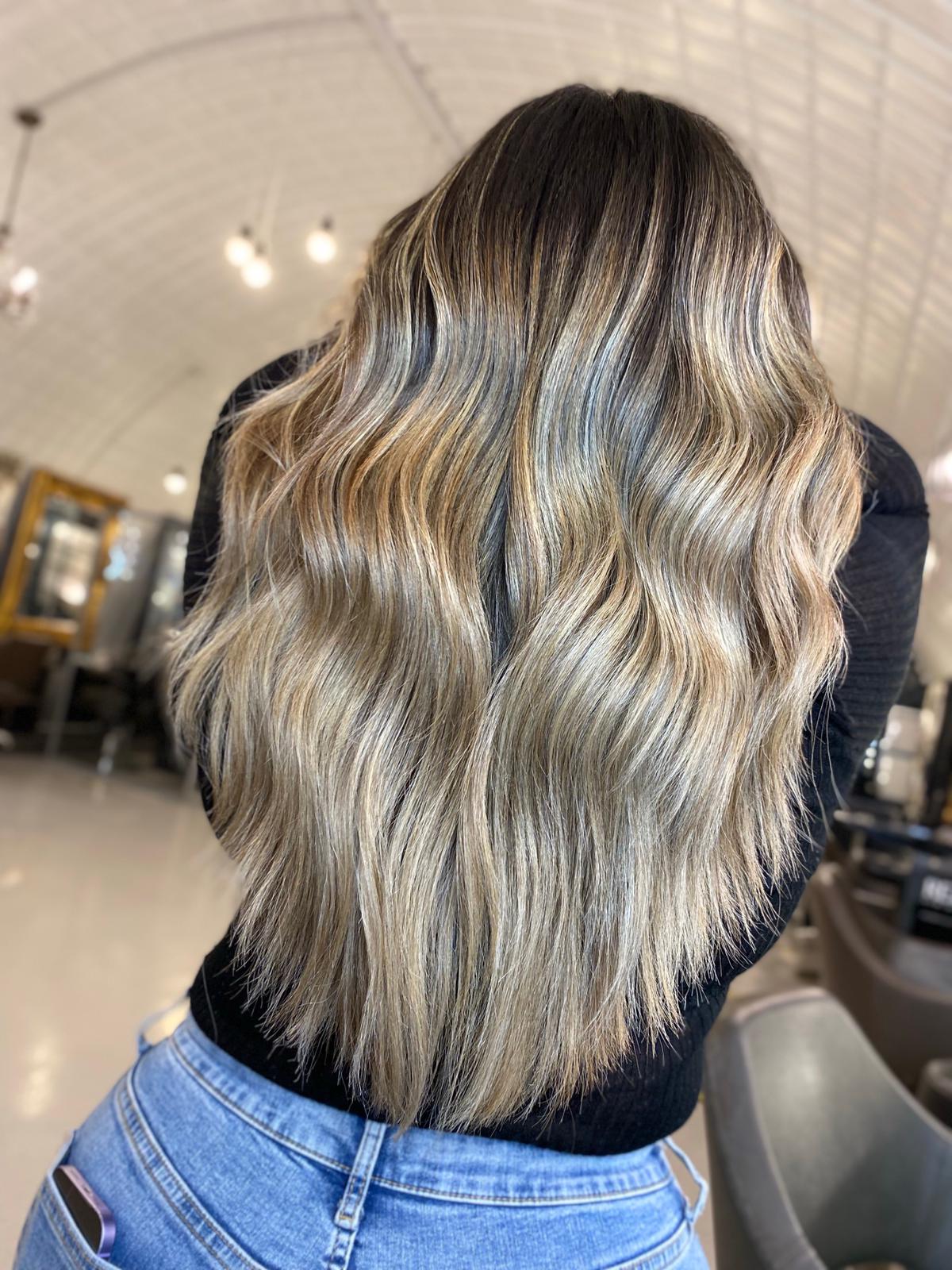 Long layers and balayage by Ludo at the Live True London Clapham North Salon 
If your hair is thicker or textured, add some long layers in to your next trim. This decreases drying time for thicker hair, adds some dimension with minimal effort and speeds up any time you want to spend styling.
5. Face framing layers instead of bangs
Don't want to style your hair every day? Bangs might not be for you! Shag style cuts and curtain fringes might be trendy at the moment but require a lot of styling. Try going for some face framing layers with your next cut instead.
6. Accessories
If you don't have time for a new cut or colour, hair accessories like headbands or clips are a great way to make your hair look more styled but still keep it low maintenance. Experiment with textures, fabrics and colours to find your look!
Book in for your hair colour appointment today and don't forget to add
Olaplex
to your colour to keep your hair looking healthy!
Live True London Clapham Salon | 020 7627 0169
Live True London Vauxhall and Nine Elms Salon | 020 7582 6312
Live True London Brixton Salon | 020 7924 9506