3 OF THE HOLIDAY SEASON'S HOTTEST PARTY HAIR LOOKS
Holiday season is just around the corner and your hair is perhaps the biggest statement of your entire 'look' and can make or break your party style. Whether you choose to go with something different or simply clean up what you already have – it's got to be perfect!
Here we're sharing 3 of the holiday season's hottest party looks:
1.Shadow hair – the mysterious, sexy look, also known as reverse balayage, is a trend that's really taken off this year. This technique involves the stylist dragging the root colour down to break off the conventional highlights, allowing for seamless grow-out and means you won't need to constantly top up your root colour – leaving more time to party and celebrate worry free!
Root Shadow by Irene at the Live True London Vauxhall and Nine Elms Salon
2.Living Coral – if you're into sharp, bright colours or pastels, Living Coral is easily one of the most vibrant looks to consider. First, you'll need a Live True London balayage to lift your colour to alight base before applying the Coral tone over it. If you're adventurous, why not change the tone between Christmas and New Year. Luxurious Lilac for Christmas and Living Coral for New Year's will cover both major trends of 2019.
Coral Hair by Paco at the Live True London Vauxhall and Nine Elms Salon
3.Glossing – glossing is as fabulous as it sounds – bringing natural shine and tonal warmth to hair. The treatments are semi-permanent so will wash out over time and will even help to deepen or darken your existing colour. Add smoothness and refresh your faded lengths and ends with this gorgeous, low commitment treatment!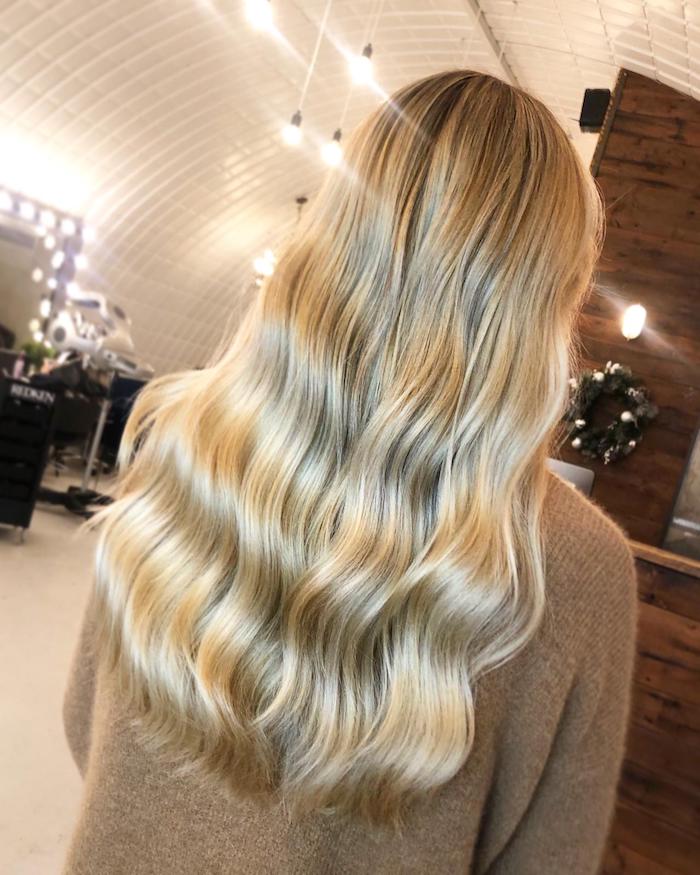 Glossing by Ludovic at the Live True London Clapham Salon
To keep your hair at its strongest through colouring, we recommend that you add Olaplex to your colour treatment. Find out more about Olaplex by clicking here.
To book your holiday hair appointment today or to arrange a free consultation, 
click here
 or call one of our three London salons:
Live True London Clapham Salon | 020 7627 0169
Live True London Vauxhall and Nine Elms Salon | 020 7582 6312
Live True London Brixton Salon | 020 7924 9506