Why We Love Redken At Live True London
At Live True London we believe in quality and achieving the best results for our clients – this is why we LOVE Redken hair colour.
Hair by Ludo at the Live True London Clapham Salon
Partnering with a long established colour house like Redken is instant insurance in knowing we are using products that have evolved using the highest quality ingredients and technology to ensure our guests hair are looking and feeling beautiful all year round with minimal, to no damage.
From classic all-over tints, vibrant semi-permanent fashion colours and beautiful toners to bespoke tones for your balayage service, Redken has it all.
If you're looking for products that are designed for colour treated hair then look no further than Redken's 'Color Extend Magnetics' range. This includes the Redken Color Extend Magnetics Shampoo 1000ml and Redken Color Extend Magnetics Conditioner 1000ml.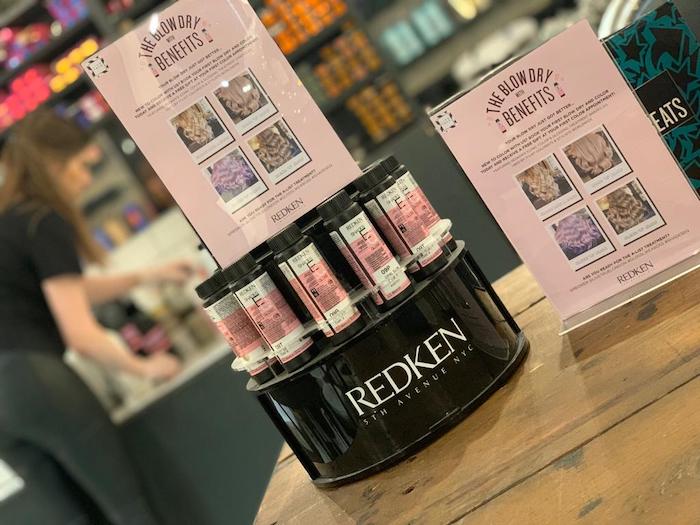 At Live True London, we stock the full range of Redken colour to ensure an infinite colour pallet to tailor make our services to each and every guest.
For anyone new to hair colour and hesitant to commit to a permanent hair colour we recommend dropping by one of our 4 locations for a complimentary colour consultation with one of our talented colour experts and asking for a bespoke ShadesEq service – a non-commitment semi-permanent colour service which floods the hair full of colour, shine and condition. This is a must have for anyone looking to try something new.
Hair by Paco at the Live True London Vauxhall and Nine Elms Salon
To book your appointment today or to arrange a free consultation, 
click here
 or call one of our three London salons:
Live True London Clapham Salon | 020 7627 0169
Live True London Vauxhall and Nine Elms Salon | 020 7582 6312
Live True London Brixton Salon | 020 7924 9506