THE PUMPKIN SPICE FACIAL
The trees are shedding their golden leaves, the wind has become slightly chillier, and you've fished out that crochet-knit scarf from the back of your closet; it can only be one time of year: Autumn!
No stranger to utilising the most unconventional of ingredients, previously dabbling with turmeric and seaweed, Live True London are taking advantage of the season with a hot new treatment promising a seriously impressive amount of benefits – the Pumpkin Spice Facial.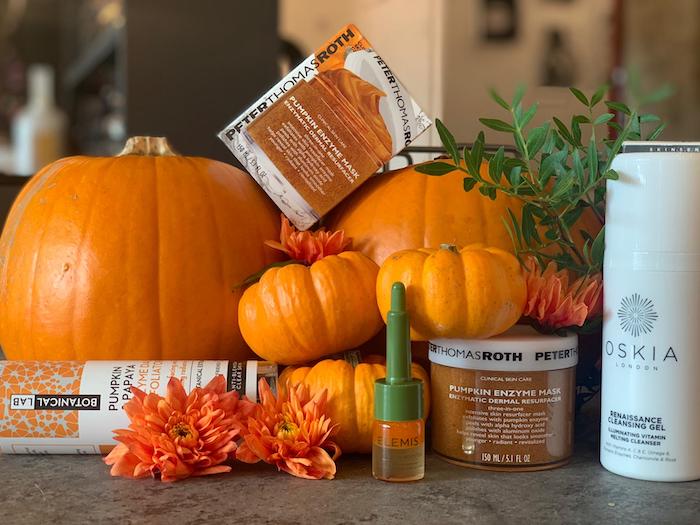 Pumpkin Spice Facial at Live True London Vauxhall and Nine Elms Salon
Although they're more commonly recognised for scaring evil spirits away from your doorstep or being part of everyone's favourite fall latte, pumpkins are actually incredibly nutritious for your skin.
Here are just a few of the benefits:
– They're full of vitamins A, C and E; with vitamin C recognised as a powerful antioxidant;
– They also contain large amounts of active beta-carotene, responsible for reversing UV damage whilst simultaneously improving skin texture and clarity;
– Pumkins are also packed with zinc and potassium; two elements that greatly reduce skin inflammation and redness; and
– And last but not least, the natural fruit enzymes are fantastic skin exfoliators, removing unwanted and excess dead skin cells when applied during a facial.
With all these amazing ingredients, a Pumpkin Spice Facial is an absolute saviour to an aged, worn complexion; clearing acne, fine lines, scarring, deep wrinkles and UV damage, whilst also locking in moisture and stimulating collagen production.
To book your facial appointment or to arrange a free consultation, 
click here
 or call our Vauxhall and Nine Elms salon on 020 7582 6312.