WHAT IS A ROOTS SHADOW AND WHY DO WE LOVE IT
Not to be confused with a root melt, root shadows are a hair colour service where your stylist will directly apply colour to the very roots of a
balayage
and highlighted hair. Doing this creates a soft blend, a seamless contrast and some added dimension to your overall hair colour.
1. No constant maintenance
– A root shadow provides low maintenance colour where your growing out balayage or highlights do not seem so obvious. Only then will you need 6 weekly haircuts and a toner to refresh your ends before your 12 weekly balayage and root shadow refresh.
Root Shadow by Ludo at the  Live True London Clapham Salon
2. Long-term savings – Adding a root shadow to your highlights service, though seeming expensive at the time, will in the long run save you more money. Highlights are the worst to grow out because of a more prominent regrowth line but the root shadow service will disguise this and help you grow then out subtly for another 4-6 weeks.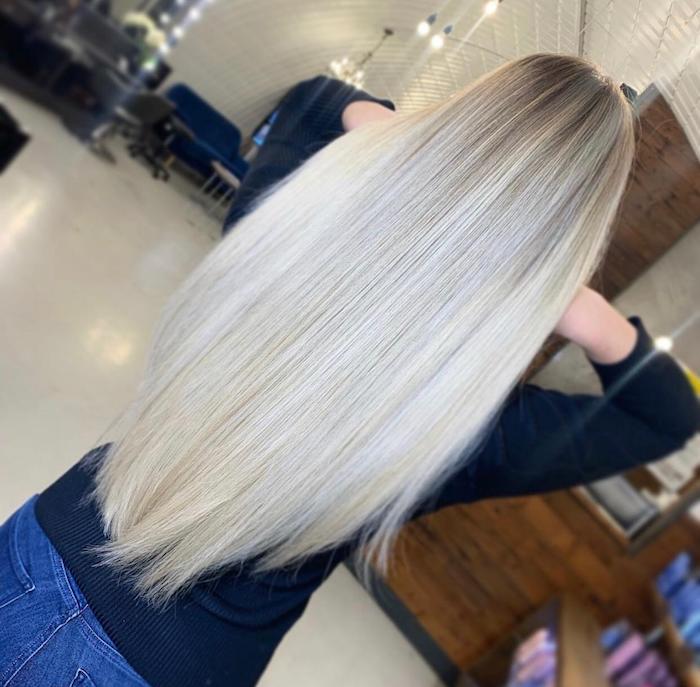 Root Shadow by Annabel at the  Live True London Clapham Salon
3. Great looking – Root shadows are a great way to add a more 'lived in look' to your colour. This makes your style look a little more edgy and fantastic on a textured and waved hairstyle.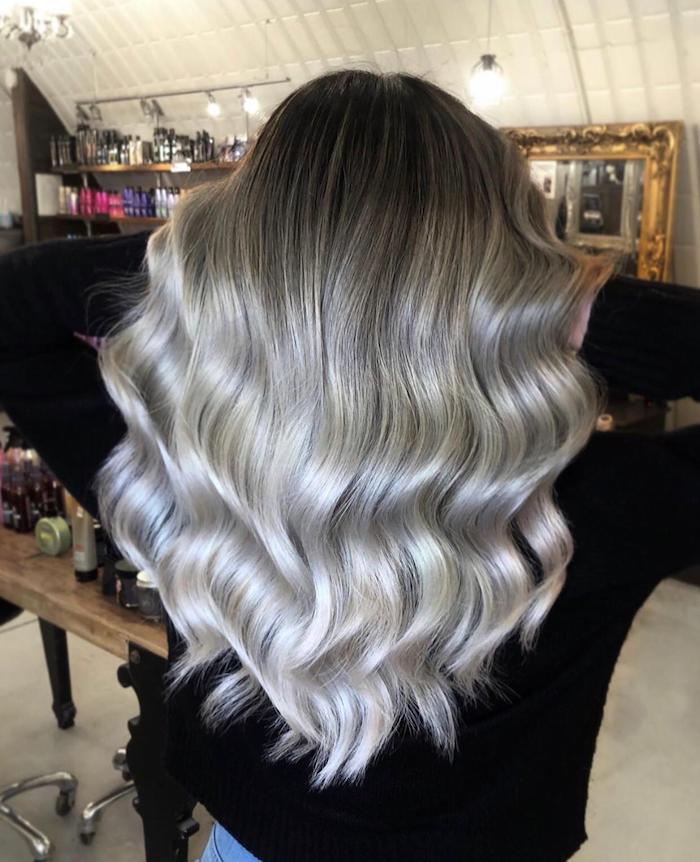 Silver Hair with Root Shadow at the  Live True London Clapham Salon
4. Adds dimension – This colour technique is a great way to add some added dimension and contrast to your style. If you have blonde hair, a slightly darker root shadow is a great way to actually make your hair look a little blonder.
Book in for your hair colour appointment today and don't forget to add
Olaplex
to your colour to keep your hair looking healthy!
Live True London Clapham Salon | 020 7627 0169
Live True London Vauxhall and Nine Elms Salon | 020 7582 6312
Live True London Brixton Salon | 020 7924 9506