WHAT ARE OLAPLEX 0 TO 8 AND WHY YOU NEED TO KNOW ABOUT THEM
Olaplex No.0 is the one of the newest additions to the Olaplex hair care family. This at home treatment is formulated with the highest dose of Olaplex's patented formula and designed to flood your hair with its super concentrated ingredients. It could be explained as a softer version of the Olaplex 1.
Olaplex 0 primes your hair perfectly for the use of Olaplex 3 (a hair mask that will be explained later) as a 2 step at home treatment for incredible results.
Olaplex 0 targets highly damaged hair and helps to repair the hair from the inside out resulting in super strong, healthy, and noticeably shiner hair.
This treatment is a great partner for over processed hair due to colour and chemical damage and hair that is weak. 
Olaplex No.1 and Olaplex No.2 are both professional treatments. Those are to be used only in salons by your stylist.
The No. 1 is the primary treatment that can be added to the colouring product so that the disulphide bonds stay strong. This then will prevent damage made to the hair as well as repairing it. 
No. 2 will seal the treatment into the hair and will accentuate the repairing and rebuilding agents. This part is applied after the colour service and before the shampoo. 
We can also create an in-salon standalone treatment with No.1 and No.2 that will benefit severely damaged hair.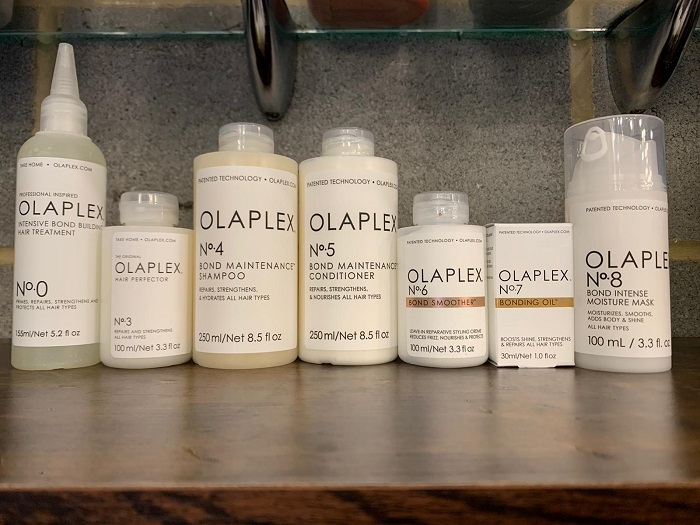 Live True London Clapham North Salon
Olaplex No.3 is a deep restorative at home treatment that will strengthens and repair your hair from inside out.  Olaplex No. 3 also prolongs your in-salon treatment and keeps improving the look of your hair.
No. 3 is not a conditioner but a full restorative treatment and a must-have for chemically treated as well as heat and mechanically treated hair.
This special product helps to regenerate the bonds and moisture in the hair as well as repairing any damage for healthy looking hair. 
Olaplex No.4 is a shampoo that can be used daily. Its formula is designed to repair damaged hair and split ends. An anti-frizz agent will help when styling, making your hair easier to manage, shinier and healthier. 
N°4 Shampoo is colour-safe, vegan and paraben free. It is proven to reduce breakage and strengthen the hair by reconnecting broken bonds. It can be used on all hair types. 
Olaplex No.5 is a highly-moisturising and reparative conditioner.
Designed for coloured and/or damaged hair, its formula will protect the hair and leave it weight free while being deeply nourished and hydrated. An increase in strength is felt after every use.
Olaplex No.5 Conditioner is also suitable for all hair types. 
The Olaplex technology contained in No.5 Conditioner will help to repair any broken bonds within the hair. This conditioner is colour safe and will maintain the look of coloured hair for longer.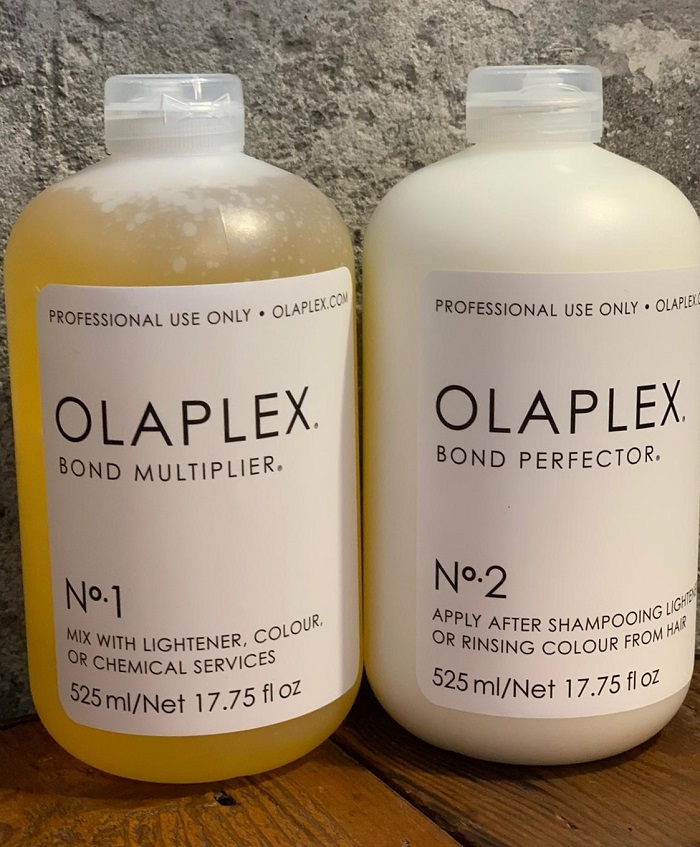 Live True London Brixton Salon
Olaplex No. 6 is a protecting styling cream that will smooth the hair.
No. 6 fights frizz and accelerates the time it takes to blow dry by repelling water from the hair. It is moisturising and strengthening and will help you to maintain your style for 72 hours.
Olaplex No. 6 is the perfect blow-drying lotion that will strengthen, moisturise, and protect the hair. Designed for all hair types it will leave the hair shiny and smooth. 
Olaplex No.7 is a reparative styling oil that is highly concentrated and nourishing.
The weightless formula will leave your hair shiny and glossy while moisturising deeply. The oil will control frizz and flyaway and protect your hair from heated tools up to 232°C.
Olaplex No.7 will magnify your hair with shine and gloss! Designed for all hair types, and specially recommended for the use of heat tools. Can be used on wet hair before a blow dry or dry hair as a serum.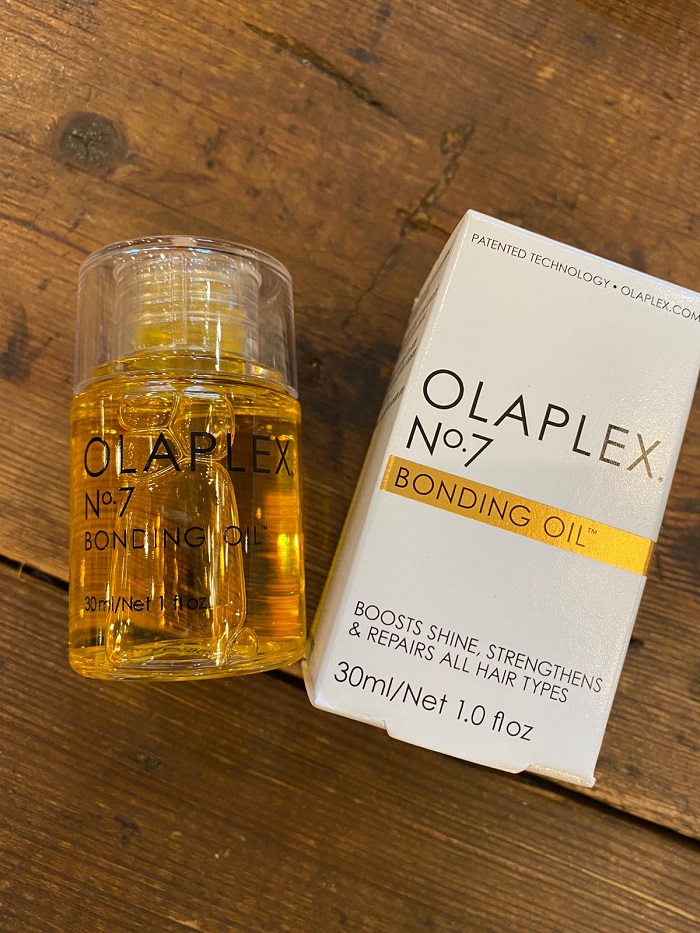 Olaplex at Live True London Vauxhall and Nine Elms Salon
Olaplex No.8 is an intense moisturising mask that will rebuild your hair deeply. This is a new addition to the range, and it was the missing wheel that we were wanting for. The true nourishing mask that can be applied after your shampoo so that deep restorative properties are left in your hair before you go on to style. 
Live True London Clapham Salon | 020 7627 0169
Live True London Vauxhall and Nine Elms Salon | 020 7582 6312
Live True London Brixton Salon | 020 7924 9506