Hair Extensions Repairing Your Hair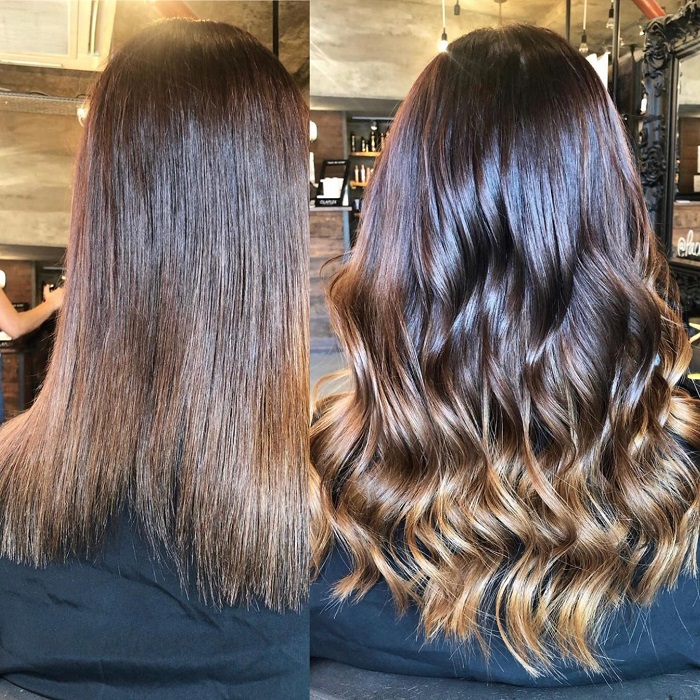 Transformation created by Paco at the Vauxhall and Nine Elms salon
Wearing hair extensions can help with volume, length, or colour, it can also help to hide damaged hair so that your hair looks healthy while it grows back to better condition.
See the amazing transformation for this client, she was able to achieve the length and colour she wanted while allowing her natural locks time to recover.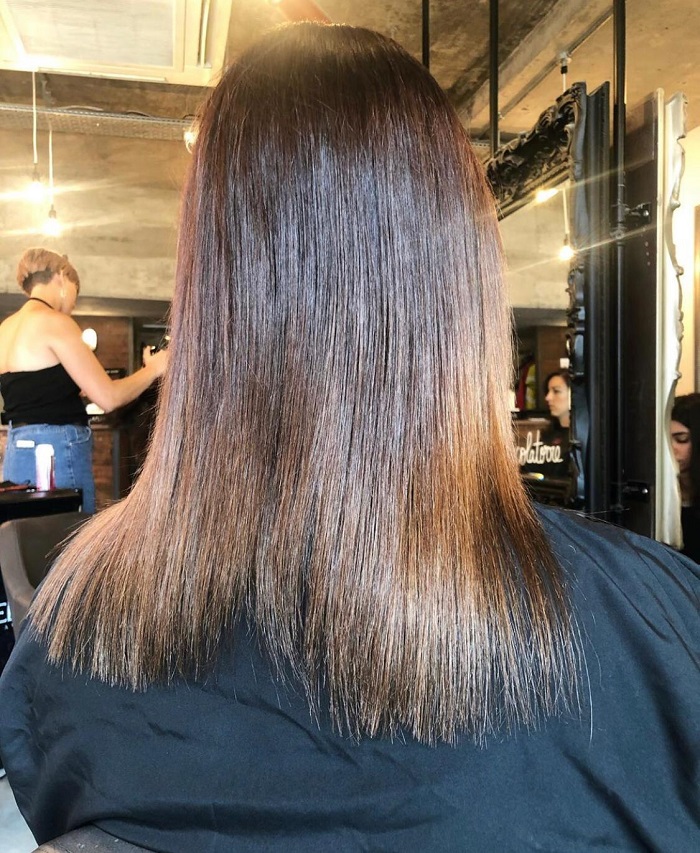 Before at the Live True London Vauxhall and Nine Elms Salon
Damaged or broken hair is a result of many factors. The wrong use of heating tools, not using the right aftercare, malnutrition, over processed colour, or box dye, all those will affect the hair's condition and will damage the hair in the long run. Clients with broken hair may feel self-conscious and lose confidence.
Depending on your lifestyle and work life, this could have a real negative impact. The obvious solution here would be to either cut it all off so that you start on a clean base or, our best option, adding extensions whilst your hair gets healthier.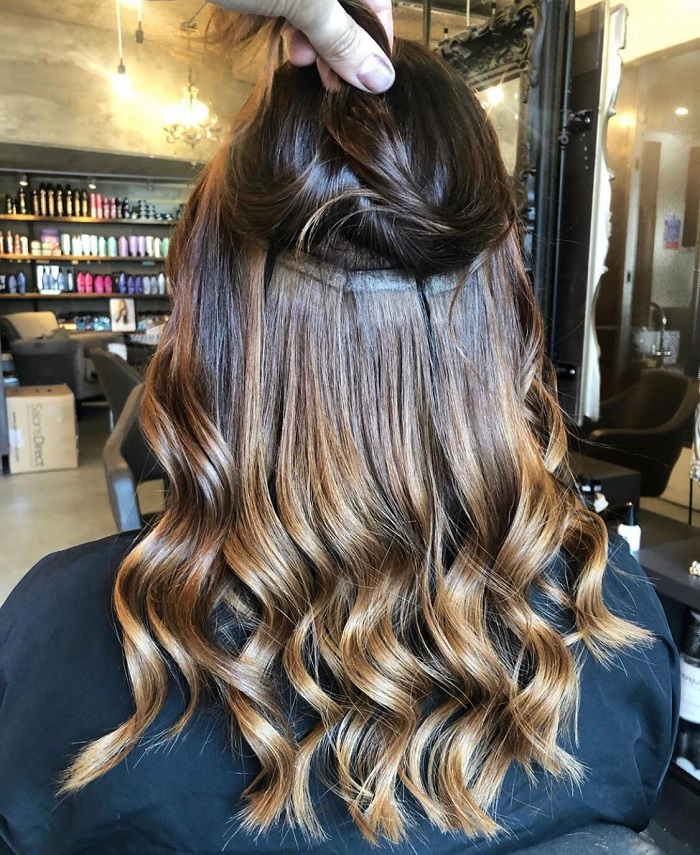 Process, at the Live True London Vauxhall and Nine Elms Salon
Tapes extensions were selected for this client. The tapes are placed at the base of the hair; they are applied as sandwiches that will surround your hair. With this technique, your hair will look fuller and healthier. It will blend with the hair extensions with a seamless effect. It will not be noticeable and you will be able to wear your extensions with confidence, boosting your self esteem with gorgeous hair. Tapes are easy to wear and we recommend them for first time extensions.
Two packs were applied here so that length and volume could be added. A consultation prior to your service will determine how many packs are needed for your desired outcome. Your extensionist will guide you during the process.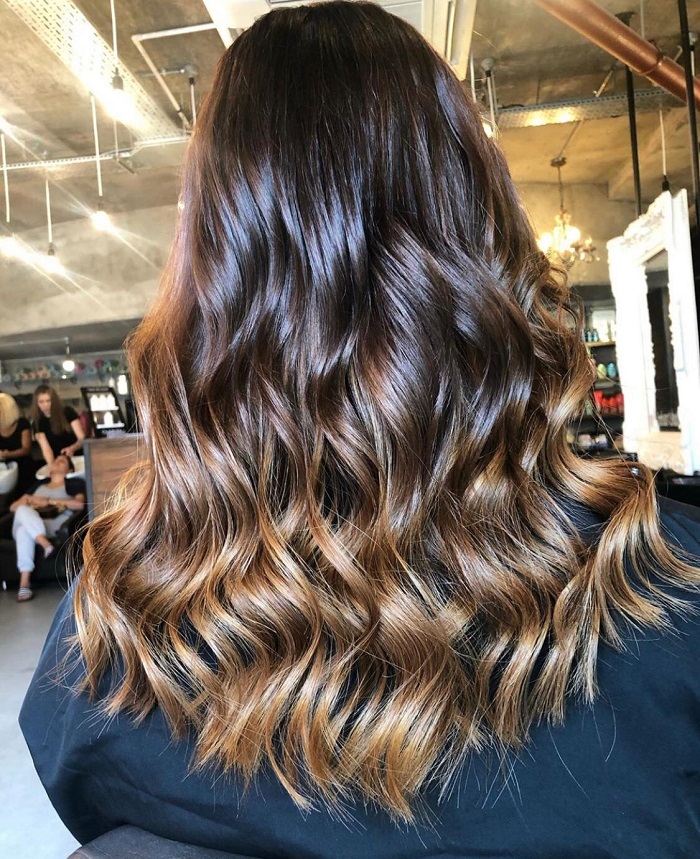 Final result, at the Live True London Vauxhall and Nine Elms Salon
Styling extensions is the same as styling your own hair! Heat protection is needed for all heating tools or blow dries. You can style the extensions exactly how you want them, straight and sleek or curly and bouncy. While using heating tools or blow drying, it is important not to pull too much on the tapes as this could cause the extensions to become loose. When you have styled your hair, add oil such as Kérastase Elixir Ultime to keep the moisture and redefine the waves or the curls.
Aftercare will be advised by your stylist, follow up fully so that your extensions last. The hair can be reused for up to one year with the correct care.
And if you're ready to book, make an appointment today using our online booking system here– easy as can be!
Live True London Clapham Salon | 020 7627 0169
Live True London Vauxhall and Nine Elms Salon | 020 7582 6312
Live True London Brixton Salon | 020 7924 9506