5 WAYS TO HIDE YOUR GREYS WHEN YOU CAN'T MAKE A TRIP TO THE SALON
If you can't get to the salon for your regular hair colour treatment, don't panic! There are some
clever hacks that can tide you over
and hide your greys, whilst still being safe for your hair and low on cost. 
Here, you'll find
5 ways to hide your greys when you can't make a trip to the salon.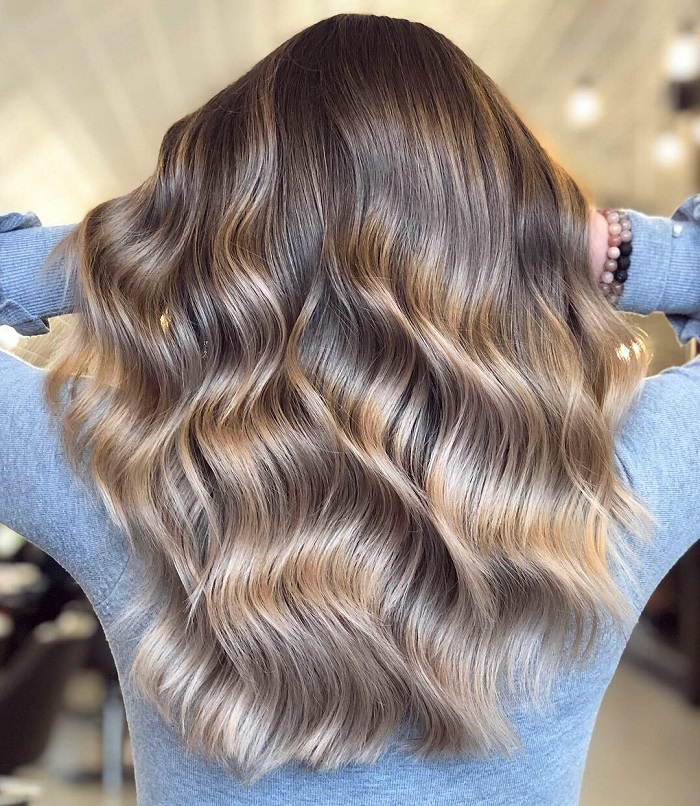 Hair by Ludovic at the Live True London Clapham Salon
1. Regular eye mascara – using regular eye mascara to cover your greys is a great little hairdresser's trick. You just need to ensure that the colour will match your natural base. Something to note though – the eye mascara will be sticky and may take a longer time to wash it out, so only use this if necessary. 
2. Touch-up wand – if you can get hold of a Touch-up wand from your local chemist/supermarket, they are easy to apply and the most practical option for making quick touch-ups throughout the day. An additional bonus is that they are often waterproof, so you can rely on it to keep your grey hairs out of sight even if it's raining or humid outside.
Hair by Annabel at the Live True London Clapham Salon
3. Avoid sleek looks – ponytails, French braids and straight blow dries will show your greys more. Anything that will pull your hair to reveal your roots should be avoided if you can. Don't be afraid to mix in accessories too, cute sun hats, scarfs, or caps will work well for a 'lockdown chic' look.
4. Wash your hair more frequently – if you want to hide your greys, wash your hair more frequently than usual. Remember to condition it well and use Olaplex's leave in number 3 treatment where possible to keep your hair looking its best! Volume will help too – create extra oomph by using volumizing products and using a special routine. Start by drying your hair with your head upside down, massage the roots in small circle whilst doing this so that your roots are lifted form your scalp.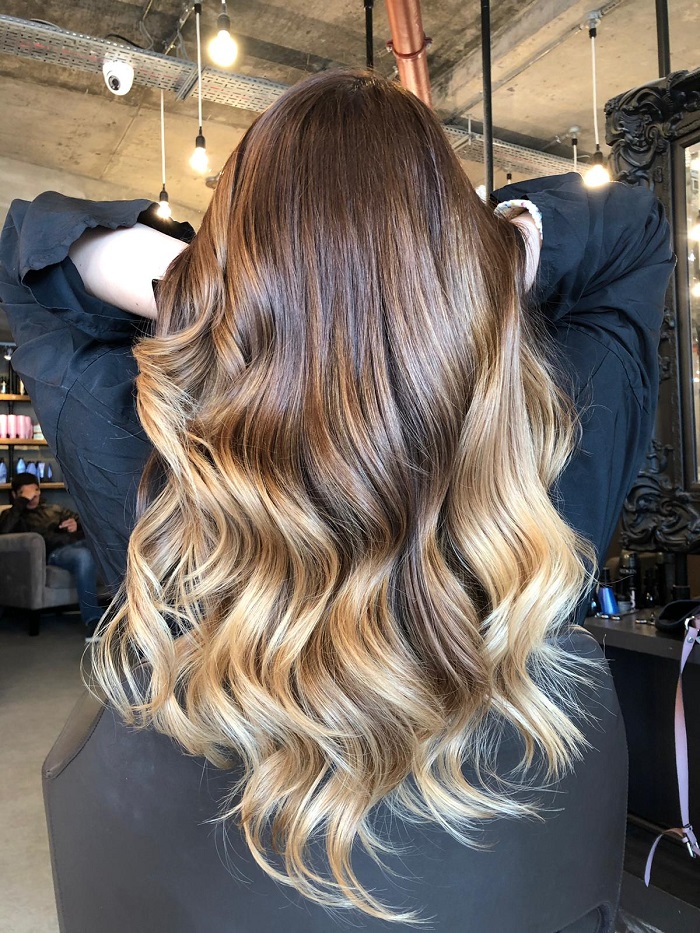 Hair by Paco at the Live True London Vauxhall and Nine Elms Salon
5. Style your hair curly – curls are your ally when it comes to hiding your greys. Using a zigzag parting will hide the straight line that could show them off. The more style you put on your hair the easier it will be to hide the greys. Wearing your mane this way will attract the eyes to focus on a different area of your hair.
For more great haircare tips from our team of hair experts, visit our blog here. And if you're ready to book, make an appointment today using our online booking system here– easy as can be!
Live True London Clapham Salon | 020 7627 0169
Live True London Vauxhall and Nine Elms Salon | 020 7582 6312
Live True London Brixton Salon | 020 7924 9506